Dear Friends of Habitat,
Habitat for Humanity of North Central CT is deeply saddened by the passing of former U.S. first lady Rosalynn Carter, who was a champion and strong voice for affordable, decent housing for all. For more than three decades, she and President Jimmy Carter donated their time and leadership to Habitat each year to build and improve homes around the world. She died peacefully on Sunday at her home in Plains, Georgia, at the age of 96, with family by her side.
We grieve for the loss of Mrs. Carter and our prayers are with President Carter and their family. As a lifelong advocate and humanitarian, Mrs. Carter, truly exemplified kindness, compassion, and devotion while supporting those in need; touching the lives of women, families, and volunteers around the world. Her impact will continue to build strength, equality, and empowerment for generations to come.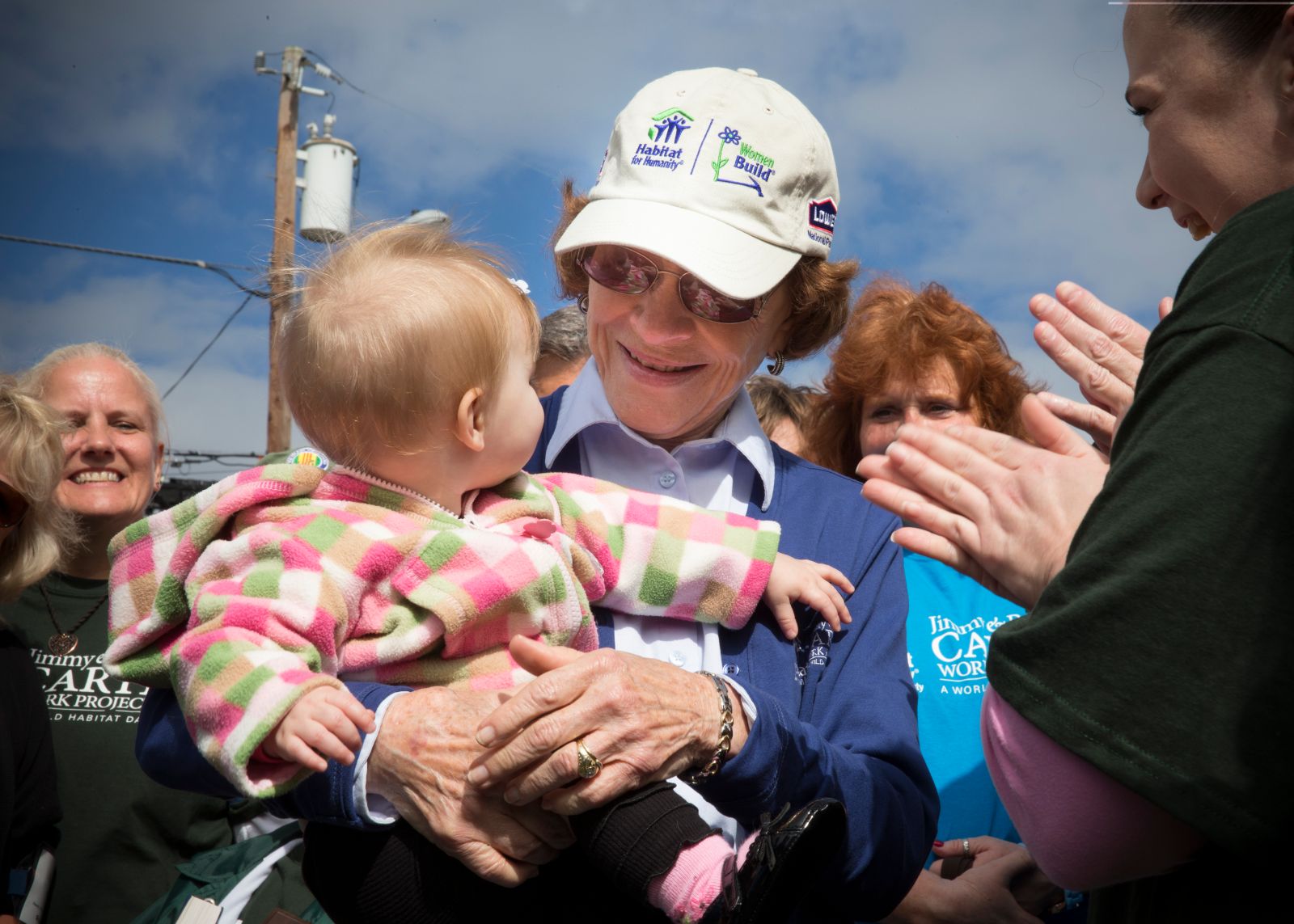 Over the years, HFHNCC staff and board members have been honored to support multiple Carter Work Projects; most recently, serving alongside the Carters in Nashville, TN (2019) and Alberta, Canada (2017).

"The Carter's genuine compassion for others and drive to do good pours out of them. They led by example, showing the world that strong leadership involves love, kindness, and a lot of hard work." — Kris McKelvie, Director of Construction, HHFHNCC

While Habitat for Humanity has lost a dear friend, passionate supporter, and tireless advocate, we celebrate her life and distinguished accomplishments. Thank you, Mrs. Carter, for your contributions to the Habitat Mission, and to the betterment of all Humanity.

"Do what you can to show you care about others, and you will make our world a better place." — Rosalynn Carter

To make a donation in honor of Mrs. Carter's legacy, please follow the link below:

https://link.edgepilot.com/s/8d85779c/crz7rWTYhEWQUvw8yRuHjA?u=https://hfhncc.org/support/

In Partnership, 
Karraine MoodyChief Executive OfficerHabitat for Humanity of North Central Connecticut